---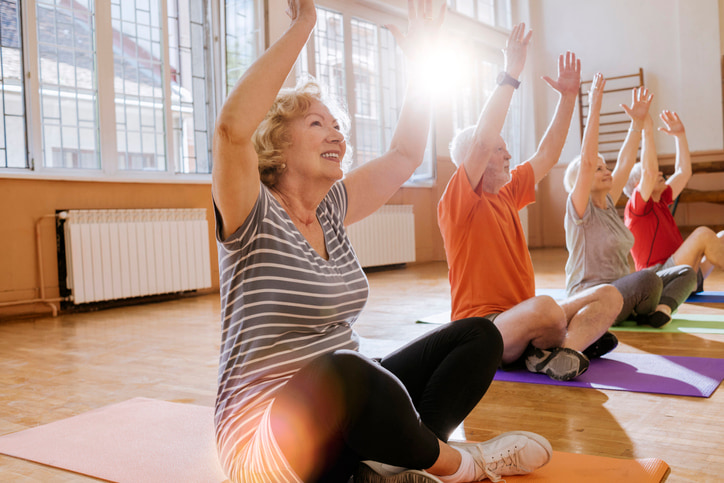 ---
The Benefits of Independent Senior Living at Drum Hill 
---
---
Embracing Independence and Community: The Unparalleled Benefits of Senior Living in Westchester County, NY
Imagine a place where you can maintain your independence yet be part of a caring community—a place where you can enjoy your golden years with an array of activities and amenities designed to keep you active and engaged. This is not a distant dream but a tangible reality at Drum Hill Senior Living.
In this blog post, we delve into the manifold benefits of independent senior living at our facility in Peekskill, NY.
Enjoying the Freedom of Independence
At Drum Hill, we understand the value of maintaining personal freedom in your senior years. That's why our facility is designed to empower residents with a sense of independence.
Self-Sufficiency: Our apartments come equipped with amenities that allow residents to manage their day-to-day lives comfortably and independently.
Personalized Care: Although we encourage self-sufficiency, our staff is always available to assist when needed, ensuring optimal health and well-being for all residents.
Engaging in an Active Lifestyle
Staying active is key to a fulfilling senior life. At Drum Hill, we offer an array of activities designed to keep our residents engaged, healthy, and happy.
Variety of Activities: From fitness classes to hobby clubs, there's never a dull moment at Drum Hill. Our activities cater to a wide range of interests, promoting mental stimulation and social interaction.
Outdoor Spaces: Our beautifully landscaped gardens provide perfect settings for outdoor activities or simply enjoying upstate NY nature's beauty.
Thriving in a Caring Community
One of the greatest benefits of living at Drum Hill is being part of a close-knit community. We foster an environment where residents can form lasting friendships and feel truly at home.
Community Events: Regular social events provide opportunities for residents to interact, share experiences, and strengthen bonds.
Shared Meals: Dining together not only nourishes the body but also the spirit. Our communal dining areas are hubs of lively conversations and shared laughter.
Experiencing Peace of Mind
Our residents' safety and security are our topmost priorities. At Drum Hill, you can live life to the fullest, knowing that you're in safe hands.
24/7 Security: Our state-of-the-art security systems and round-the-clock staff ensure a safe living environment for all our residents.
Healthcare Services: With healthcare professionals on-site, residents have immediate access to medical care whenever needed.
Take the First Step Towards Your New Life at Drum Hill
The journey towards an active, independent, and fulfilling senior life starts with a single step. Why wait for tomorrow when you can start today? At Drum Hill Senior Living, we're more than just a senior living facility—we're a vibrant community waiting to welcome you. With an array of activities, new friendships to forge, and a caring environment set in scenic Peekskill, NY, an enriching lifestyle awaits all seniors aged 62 and above. 
Don't just dream about the golden years; live them! Join us today at Drum Hill and embrace the joy of senior living.
---