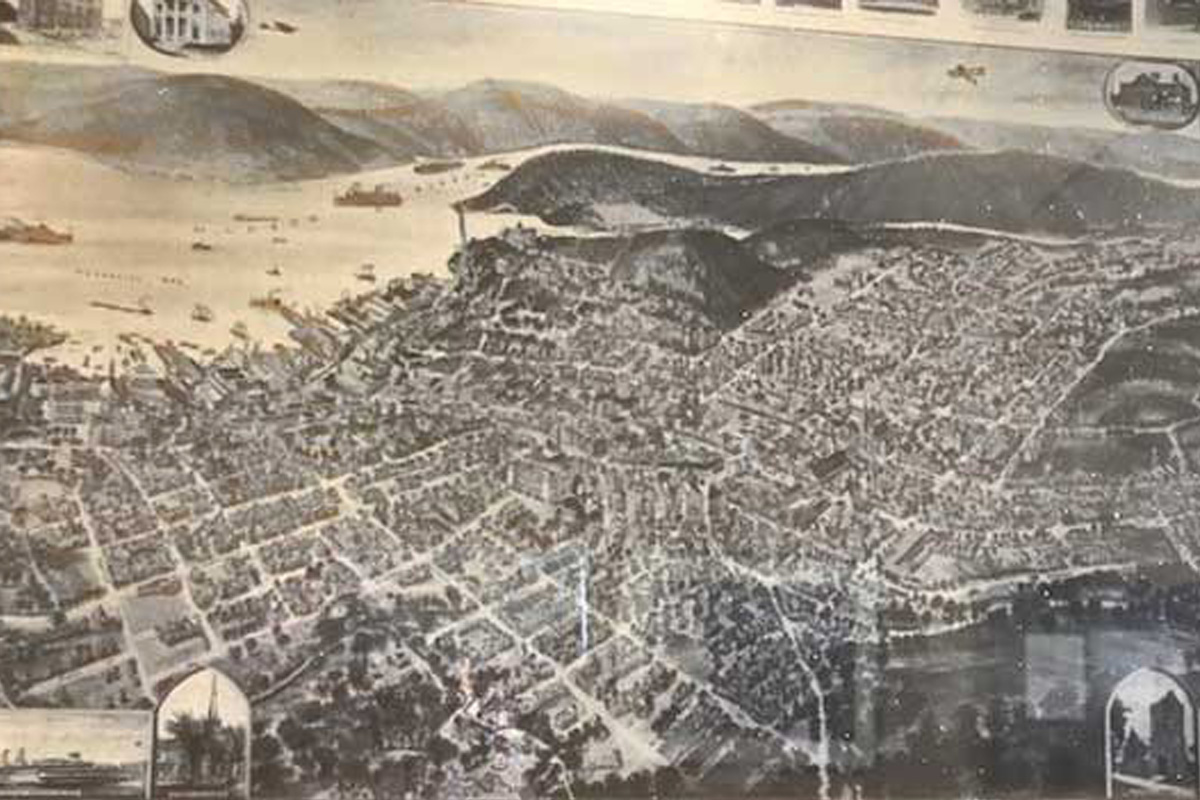 Drum Hill's landmark site has been at the center of Peekskill life for over 200 years, with an interesting and distinguished legacy. It was from this site in March 1777 that British invaders rained cannon fire on the American defenders and the Village below. The military drum rolls and musket volleys still resound in the name "Drum Hill."
Our Captivating History: A Journey through Time at Drum Hill
Before the Revolutionary War, Drum Hill was known as Cronck's Hill, named after James Kronkite, who had a house at its base on South Street. A respected figure, he was elected captain of the local militia. During the war, approximately 250 soldiers of the American Continental Army were based in Peekskill. Drum Hill, as it became known, was strategic high ground overlooking the Hudson River. During the war, this hill was seized by the British for a short time, then regained by the Americans and became a resting spot at the end of the war for five thousand French troops who were America's allies. Things were then quiet until 1860 when the City of Peekskill purchased three acres of Drum Hill to construct a red brick schoolhouse on the top of the hill. Fifty years later, this building was replaced with a "state of the art" school in 1909 for grades kindergarten through senior high school. Drum Hill was its own district from 1909 until 1923 when it was united with Oakside School District. While initially serving as the high school for the new Peekskill Union Free School District, by the 1930's Drum Hill became the junior high school until its last class graduated in June 1972.
In 1976, the City of Peekskill debated razing Drum Hill School; however, in 1979, it was added to the National Registry of Historic Places. Despite this designation, over the next twenty plus years, the building was sold at least four times to different developers who left a gutted and neglected shell behind. Ninety years after its initial construction, Drum Hill was purchased by John Saraceno in 1999 and completely renovated as affordable independent housing for senior citizens in Westchester County.
Today, Drum Hill stands proudly, enticing visitors with its neoclassical architecture, beautifully restored sweeping staircase in the main foyer, intricate details in the library, and stunning views of the Hudson River and Peekskill Bay. The hill's history is not just a chronicle of the past but a living testament to the resilience and evolution of our community. As you explore Drum Hill, you're not just witnessing history - you're becoming a part of it.